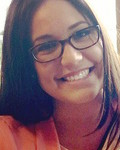 If you or a child you know is struggling with regulating moods, worries, overwhelming emotions, trauma, difficulty in relationships, or other behavioral issues, therapy can help provide them a safe confidential space where they can come for relief. My goal is to help my clients feel well and function better in all aspects of development; self, relationships, academics, careers and family. As a therapist, I'm dedicated to providing a safe and collaborative therapeutic environment, that ensures optimal growth and empathic understanding.
I listen to the dynamic story of an individual's life, helping them to understand their emotions and experiences, and use these understandings as a way to inform decisions and behaviors. With adults I use supportive reflection and open discussion. With children this is done through attunement during play therapy.
In my practice, I emphasize collaboration, as I believe that navigating the therapeutic relationship between myself and a patient or patient's family, can be a growth experience which can be utilized for therapeutic purposes.
Back to Michigan Mental Wellness