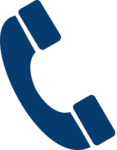 If you feel that a patient is at acute risk of harm to self / others, please proceed immediately to the Emergency Room; do not wait to establish contact with the clinic.
For routine questions about medications / therapy or issues related to scheduling / billing, please call the front office main number, (248)987-4877.
To message your provider directly; securely upload patient documents; access statements, or make payments online, please use the Patient Portal .  If you are an existing patient who does not have a portal account, please contact or ask your provider to set one up.
Please do not use the patient portal for medical emergencies.